---
Over the years, with the world becoming increasingly complex and with stronger forms of distractions, the need to be able to maintain balance within ourselves has become a top priority.
The idea is that though we don't have control over outside events, if we can, through self-awareness, control our internal state, then we will have a balanced mental state. 
Mystics, spiritual leaders, stoics, and philosophers, have all echoed it in different ways. And though we need self-awareness now more than ever, so many people neither know what it entails nor how to cultivate it.
What Is Self-Awareness?
To put it simply, the more self-aware you are, the more you'll be able to see yourself for who you really are.
It means that you understand how your values, ideals, aspirations, emotions, strengths, weaknesses, dark sides, affect you and others. For this reason, self-aware people have more empathy, understanding, and patience in social interactions.
Studies also suggest that the more self-aware you become, the more effective you become as a leader. Honesty, self-confidence, creativity, and good social skills will come naturally to you because of your awareness of your nature.
Self-awareness doesn't come naturally. The average human has several instinctive reactions to a lot of things. We easily get controlled by emotions whose roots we don't understand.
Hence, knowing yourself better comes through learning to pay attention to and observing what's happening within and outside you.
Types Of Self-Awareness
In her article published in Harvard Business Review, Tasha Eurich, Ph.D., an organizational psychologist, and New York Times bestselling author, explained that there are two types of self-awareness.
Internal Self-Awareness
Those who are internally self-aware have a remarkable ability to examine their thoughts, feelings, and emotions without being controlled by them.
Hence, even under pressure, emotional issues such as depression, anxiety, or stress are less likely to have a hold on them. They are naturally calm, emotionally intelligent, and happier.
External Self-Awareness
According to Tasha, external self-awareness means "understanding how other people view us."
Being externally self-aware makes you a more empathic and social person. You are more likely to take the perspective of others in conversations and modify your image to suit whatever a situation demands.
How to Be More Self-Aware
See self-awareness as a skill no one was born with.
Most of the instinctive behavior that reduces our self-awareness has its roots in years of human evolution. Hence, learning to be self-aware is a skill every single person must learn through patience and determination.
It may be difficult. To learn to be self-aware may sometimes entail that you go against your nature.
You might need to listen when all you want to do is talk. Or sit still, when all you want to do is scroll through your social media feeds.
But no matter the price, learning to be self-aware is worth it. Here are the benefits that come with knowing yourself.
Why Self-Awareness Is Important
Emotional stability: Our mental and emotional stability are largely dependent on our state of mind. Those who are emotionally unstable tend to let their minds control them, instead of the other way around. But when you are self-aware, you can just observe your thoughts without putting labels on them.
Better interaction with others: The way we interact with others largely depends on how well we can step out of ourselves into their world. It requires understanding, patience, and generosity, all of which are almost impossible to have if you haven't mastered yourself.
You become more rational: Irrational choices are often emotion-based. Think about all the times you've made regrettable decisions like investing, dating, or judging wrongly, you'll realize that they were all moments of intense emotion. With self-awareness, you can catch yourself during moments of intense emotion and find the balance between logic and emotion.
Lesser problems with bad habits: Bad habits are formed out of compulsion. Often, we only do what we don't want to do because our instinctive animal-like self takes over. We act before we think. Only those who have mastered themselves can distance themselves from impulsivity and just watch as the impulse comes and go, without doing anything.
5 Steps to Cultivate Self-Awareness
To build self-awareness, see it as a skill. And like any other skill. being more self-aware will take time. Nonetheless, it's always worth the effort. Use these five steps with patience.
1. Use what irritates you about others
The legendary psychoanalyst and psychiatrist Carl Jung famously said "Everything that irritates us about others can lead us to an understanding of ourselves"
The gist of Jung's idea is that we all have aspects of our nature that we are not proud of. And often, this dislike of our flaws can run so deep that we cover it up from ourselves.
Instead of facing the hard truth about our insufficiencies, we project it on others, offering it as our honest opinions about how much distaste we have about a particular behavior they possess.
Of course, there are times when a person's bad behavior may have nothing to do with you. But you can tell you are merely projecting your flaws when your attack on that person feels personal.
If you want to be more self-aware, learn to catch yourself any time someone else's behavior triggers intense – often uncontrollable – emotional reactions within you.
Ask yourself why you are suddenly so pissed because of someone else's flaws. Does the situation at hand really warrant such an intense reaction from you?
If your answer is no, then you might want to physically withdraw yourself from that situation and do some self-examination.
2. Read books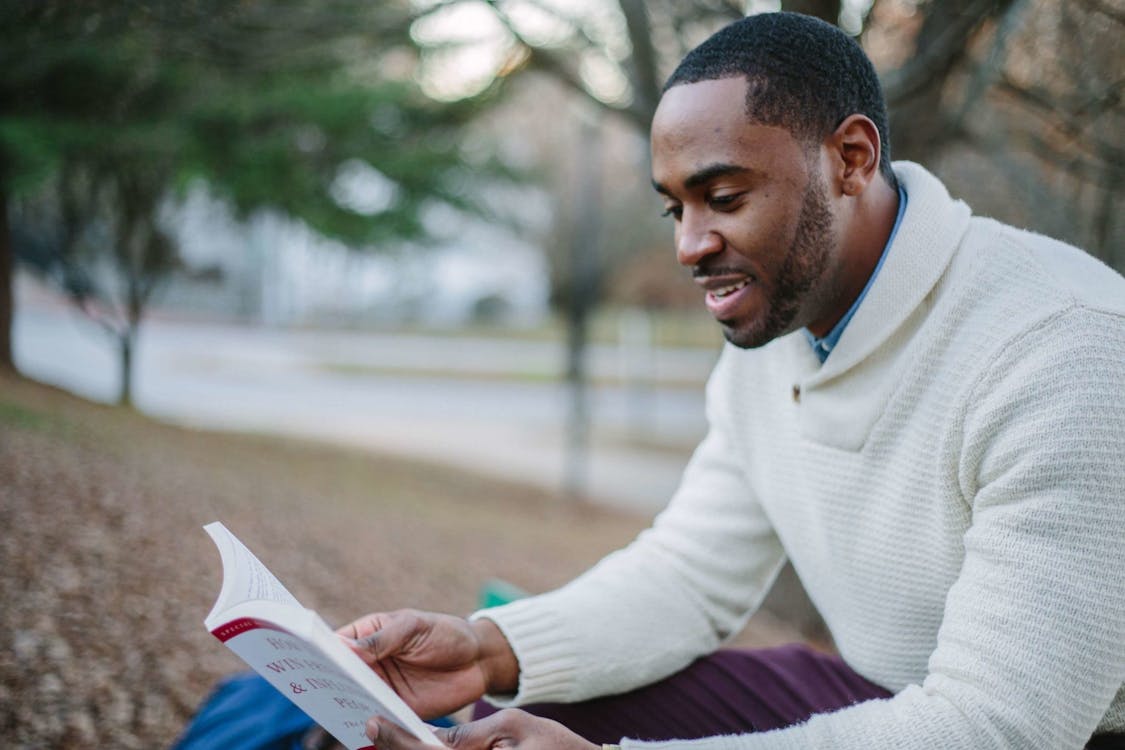 Nothing builds self-knowledge like seeing life from different perspectives.
As we go through life, our view of life usually gets narrower. At worst, we restrict our knowledge to the things we are already familiar with. At best we learn new things but still interpret most of them to fit into our previous ideas.
The average person is naturally in a mental cage that can only be broken when his or her perspective is widened.
This is precisely why books are important.
Books help us connect the dots and also make sense of the lives of others. "A great book should leave you with many experiences," said the American novelist William Styron. "You leave several lives while you read."
When you read a great work of fiction or an autobiography, you don't just read the ideas of someone else, you read and discover yourself in those pages.
Two people can read a book and understand the ideas in the book differently. Why? They don't read the book. They read themselves through the book.
To be more self-aware, use books to make better sense of your experiences. Connect the dots in your life.
3. Articulate your being
There's this idea from Jordan Peterson that emphasizes the role of articulation in self-discovery.
As he wrote in 12 Rules For Life, "If you cannot reveal yourself to others, you cannot reveal yourself to yourself." He explained further that when you hide your ideas or beliefs from others, you are suppressing your unrealized self.
Look at it this way.
When you articulate an idea, it means you open yourself up to yourself and everyone else. You open yourself up for criticism and tell everyone what they should hold you accountable for.
If you're used to being quiet all the time, you might feel it doesn't matter whether you speak or not. But the truth is, speaking up is a world away from being silent when it comes to their impact on your self-discovery.
Of course, speaking up all the time and never finding time to listen doesn't do you any good either. The beauty is in finding the balance.
Have time for reflection and assimilation, but when the chance comes to articulate your being and confirm some truths about yourself, use it.
4. Get clear about what matters to you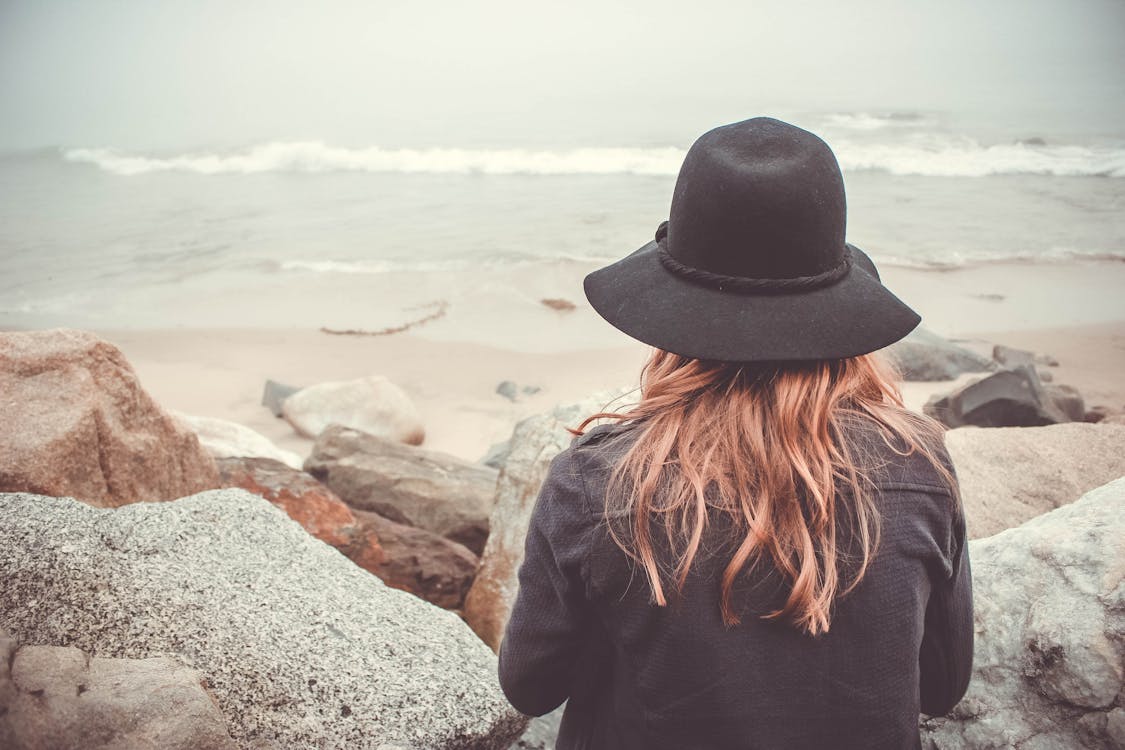 One of the ways we keep ourselves from self-awareness is by keeping our values, goals, and aspirations vague.
Because we aren't clear about what we want for ourselves, we also don't get to shoulder any responsibility.
But the hard truth is that living aimlessly will only give you the enjoyment of being free to live below your potential without being tortured by your conscience for a short while.
However, in the long run, what you'll have is a meaningless life where you'll neither know yourself nor what you stand for.
A better alternative is to embrace taking on the responsibility of clarifying your goals, values, and aspirations and live in alignment with them.
If you want to become self-aware, you must get used to observing your life and asking yourself tough questions about what you want and where your life is headed.
Ask yourself, Why I'm I here? What do I really want my life to like? What are the things I can do to make my life more fulfilling?
The idea is for you to have an awareness and a sense of responsibility about where your life is going.
5. Put yourself in unfamiliar territory
When everything around us becomes too predictable, we tend to go through our day with little consciousness about our actions.
Familiarity makes every day feel the same. Though it's easy to get to the sense of security that familiarity brings with it, the downside is that it dulls our minds and kills our spirit in the long run.
Hence, to aid your journey towards self-discovery, intentionally put yourself in situations that you cannot handle on autopilot.
Traveling to a new place, or visiting someone away from your normal environment is a great way to make you more aware of what's going on around you and how others perceive you.
When in a new place, the difference in their sense of fashion, the taste of new food, the sound of a new language, all has a huge effect in making you more engaged with life.
Another way to put yourself in unfamiliar territory is by learning a new skill.
When you are faced with difficult skills like learning the piano, you return to your childlike attentive state.
Your attention to detail awakens you mentally and makes you more attentive to life.
All you need to know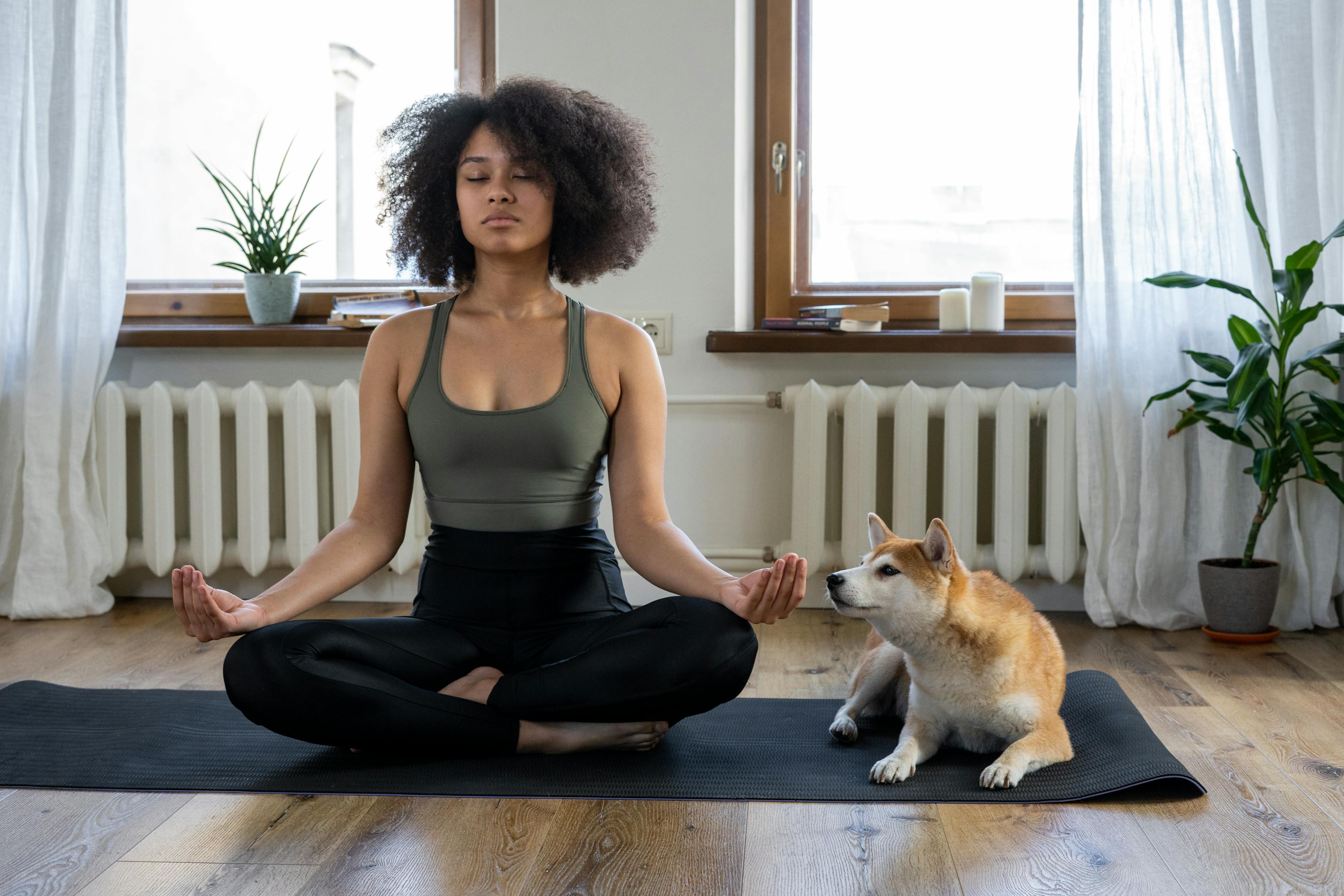 Understand that nothing makes you more powerful than having control over your state of mind.
Most of the problems people have in life today are internal. The leading cause being a lack of control over what goes on in their minds. They let external situations dictate what they feel.
This is why being able to just observe a thought, and let it pass without attaching yourself to it makes you stand out in a highly distracted era.
Don't see self-awareness as an esoteric concept. It is what our true nature yearns for. It is how we find balance in life.
---